Republish
You are free to republish this article both online and in print. We ask that you follow some simple guidelines.
Please do not edit the piece, ensure that you attribute the author, their institute, and mention that the article was originally published on the ShowMax Blog.
By copying the HTML below, you will be adhering to all our guidelines.
Copy this HTML into your CMS. Press ⌘-C to copy
Close
10 days, that is exactly how long we have to wait until the premiere of Game of Thrones season 7 takes the world by storm with it's epic and icy grip. There is so much we want to happen in the new season. Like, could someone please just put Daenerys and Cersei in the same room and bolt the doors? Also, is it too much to ask for an Arya-Bran-Sansa-Jon reunion? Well, a girl can dream.
Binge all the six seasons of Game of Thrones on Showmax »
In the spirit of #WinterIsHere, have you ever wondered how our beloved Kenyan celebrities would fit in Game of Thrones and what characters they would play? Say no more, they've just been shipped to Westeros.
Nini Wacera as Cersei Lannister
197 Likes, 7 Comments – Nini Wacera (@niniwacera) on Instagram
97.8k Likes, 1,713 Comments – @gameofthrones on Instagram: "6 weeks away. #PrepareForWinter & relive all 6 seasons of #GameofThrones before the Season 7…"

Cersei Lannister is a cruel human. Conceited and damaged to the core, she throws it in everybody's face as she believes there is no other queen but her in her own little King's Landing. Nini Wacera has enough villainous juices and the capacity for violence to fit comfortably into Cersei's shoes. I mean, have you watched her in Wingu la Moto?
Catch Nini as Julia in Kona and also in Nairobi Half Life on Showmax.
Brenda Wairimu as Sansa Stark
104.5k Likes, 647 Comments – @gameofthrones on Instagram: "2 weeks away. #PrepareForWinter and relive #GameofThrones Season 4 before #GoTS7 premieres 7.16 on…"
5,834 Likes, 31 Comments – Brenda Wairimu (@brendawairimu_) on Instagram
Lady Sansa Stark is quite the character. Evolving from an innocent, naïve girl to a badass avenger who watches with satisfaction as dogs tear her tormenter and husband to pieces. Like Sansa, Brenda Wairimu who plays Pamela in Kona, has a certain innocence but when provoked for too long can explode and transform into a woman of steel.
Catherine Kamau (Kate Actress) as Daenerys Targaryen
89.5k Likes, 364 Comments – @gameofthrones on Instagram: "Maybe I am dead and I just don't know it yet. Swipe & #PrepareForWinter. Relive #GoT Season 2…"
3,385 Likes, 28 Comments – Catherine Kamau (CELINA⭕) (@kate_actress) on Instagram: "My crown is not invisible , am going to make you … See it … Feel it… And remember it 👑…"
Even with so much compassion for dragons and slaves, the Mother of Dragons isn't really someone you want to piss off (as we are hoping Cersei and Euron Greyjoy will learn in season 7). Unless you can casually walk through fire. She may not be a platinum blonde but Kate Actress is headstrong enough to challenge a group of master slavers.
Gerald Langiri as Lord Varys
142 Likes, 6 Comments – Gerald Langiri (@glangiri) on Instagram: "I just heard "on average, there are 7 people in the world that look similar to you" OMG bless you…"
Lord Varys is one of the smartest men in Westeros, a schemer extraordinaire with a network of spies in every city.  Not that Gerald Langiri has "little birds" that feed him information but he just looks like the kind of actor that would do justice to Lord Varys' character and iconic quotes. Langiri is currently bringing lots of laughs on Showmax in Stay and in Fundimentals.
Check out what Langiri had to say about his risqué role on Fundimentals.
Sarah Hassan as Missandei
9,908 Likes, 43 Comments – sarah hassan (@hassansarah) on Instagram: "Have an amazing weekend ahead! Also these guys are awesome💚💚💚 📸 by the talented @kevbbuo Of @buoart…"
Formerly a slave, Missandei now commands power as Daenerys' right-hand woman while balancing a delightful romance with the Unsullied Grey Worm. While Sarah Hassan's role as Carol in How to Find a Husband has nothing in common with Missandei's role, tell me she doesn't look like the kind of woman who could offer valuable advice to the Mother of Dragons?
This is totally unrelated, but has anyone ever noticed that Nathalie Emmanuel, the actress who plays Missandei totally resembles Meghan Markle who plays Rachel Zane in Suits?
Lwanda Jawar as Jon Snow
93.1k Likes, 683 Comments – @gameofthrones on Instagram: "5 weeks away. #PrepareForWinter and relive #GameofThrones Season 1 before #GoTS7 premieres 7.16."
141 Likes, 10 Comments – Jawar Lwanda Kotengo (@jawarlwanda) on Instagram: "Feeling artistic"
Other than "being prettier than half Tormund's daughters", the King in the North, Jon Snow, is known for his brooding nature, good heart and as of season 6, a probable Targaryen. And Lwanda Jawar is the best guy to play Jon Snow –  he has just the right amount of emotional damage and pensiveness as Wanjala in Kona to pull off this role.
Nick Mutuma as Robb Stark
6,211 Likes, 69 Comments – Nick Mutuma (@nickmutuma) on Instagram: "📷@cherryblack01"
Prior to christening Nick Mutuma as Robb Stark, I had an argument with a Tequila friend of mine to determine where he best fits in Westeros. Jon Snow came up, so did Grey Worm, Theon Greyjoy and Ramsay Bolton. We came to a consensus: Nick just doesn't fit any of those profiles no matter how hard you try to "fix" the situation. As much as his fans would love it to be so, he is no Jon Snow, instead he has the traits of the Young Wolf Robb Stark even when he is in love and newly married in This Is It. Just like Robb, Nick knows what it means to be born into power as he plays the President's son in State House.
Eric Omondi as Theon Greyjoy
9,088 Likes, 86 Comments – Eric Omondi (@ericomondi) on Instagram: "UGANDA AM READY FOR YOU TONIGHT!!!"
I know, I know, Theon Greyjoy? Really? You mean that guy who betrayed the Starks, captured Winterfell and was then taken captive by Ramsay Bolton? Eric Omondi could play that guy? I really think Eric Omondi could thrive as Theon. Or perhaps it's the red hair. I don't know, it's just a gut feeling.
Bien Baraza as Khal Drogo
2,698 Likes, 63 Comments – BIEN-AIME ALUSA BARAZA (@bienaimesol) on Instagram: "Na hii bei ya unga inabidi sasa Kulea tu mboga kwa mapaja. #SITOITINT"
Show me an actor who has a better build than Bien Baraza and I'll rescind my argument that he is the man best suited to play Khal Drogo. He just looks like the kind of guy who would rock the Dothraki men's fashion.
Neville Misati as Jaime Lannister
13 Likes, 2 Comments – StoryLab Productions (@storylabke) on Instagram: "Who in their right mind would friendzone this guy? Find out on Episode 3 tonight at 10 pm on Maisha…"
Jaime Lannister started off as a villain, we hated him just like all Lannisters (except Tyrion of course) and then somewhere between getting captured and losing his hand, he redeemed himself into one of GoT's most beloved characters. Bless your soul Brienne of Tarth. If someone were to play Jamie, he should exude the same charisma without trying too hard. I am sticking by my choice of Neville Misati who is currently on Showmax as Nelson in How to Find a Husband and as Sean in New Beginnings (coming to Showmax this July)
Lyanna Mormont as Lyanna Mormont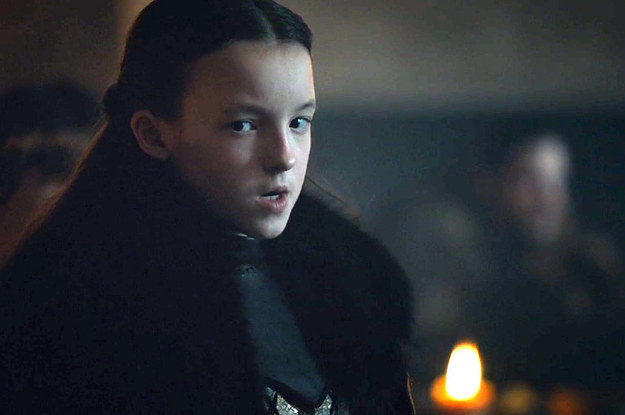 I have looked far and wide and I have come to the conclusion that no one can replace the little dynamite that is the Lady of the Bear Island Lyanna Mormont.
Binge all the six seasons of Game of Thrones on Showmax »
Republish this post
Republish our articles for free, online or in print, under Creative Commons licence